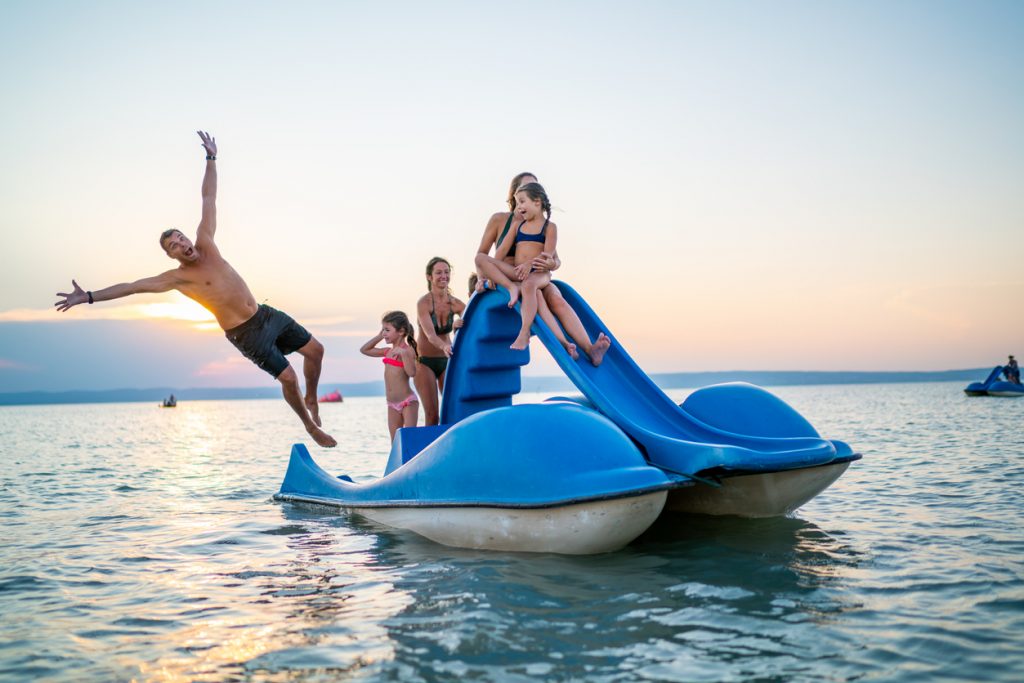 Even with the advances in indoor entertainment products – from 4K smart TVs to high-tech video game consoles – nothing can compare to actually witnessing the majestic beauty of Mother Nature and basking in her glory, sans pixels, screens, and keyboards.
If your next family vacation is set in or near Lake Conroe in Montgomery, Texas, the following are some fun activities you can enjoy without the need for an internet connection at all.
Fishing
Largemouth bass are the most sought-after sportfish in Lake Conroe, but the water is also abundant with channel catfish, crappie, hybrid bass, and white bass. Drop a line with your kids and watch their expressions go from "ho-hum" to "oh wow!" when they finally get a bite and reel it in.
Boating
Whether you're bringing your own boat or renting one at the marinas, boating is one of the best ways to unwind and discover Lake Conroe. You can spend a relaxing afternoon with friends and family on a pontoon boat or go for a little more adrenalin by riding on a speed boat.
Board a Paddle Steamer
Hop aboard the Southern Empress and experience Lake Conroe's history and scenery in the most authentic way. Book a Lake Conroe Dinner Cruise that comes complete with drinks, dining, and dancing. Watch the sunset at the Texas and Hurricane decks as you glide across the lake, and later join the party at the Magnolia deck. The cruise may only be three hours long, but the memories will definitely last forever.
Go for a Swim
Get every muscle group working and put those cool inflatables to good use. Drop by Lake Conroe Park and go swimming at designated areas. The park's fishing piers, picnic tables, barbecue grills, and volleyball courts will see to it that there's never a dull moment for any family member.
Hiking
Need to take a little break from all the water activities? The countryside around Conroe has you covered. If you're planning to take the kids along, the Sweetleaf Nature Trail in W.G. Jones State Forest is sure to keep them interested with lots of shade, resting areas, a small creek, and a rainbow-colored suspension bridge over a river. More seasoned hikers and mountain bikers looking for a challenge will find the 11.5-mile trail of the George Mitchel Preserve to be more suitable.
Learn More about Wolves
Contrary to how they are often portrayed in films or TV shows as wild and vicious animals, wolves are actually gentle and friendly creatures. Hang out with them and get to know them better at the Saint Francis Wolf Sanctuary in Montgomery. The sanctuary's guided tours and "Howl Night" activity will make you see wolves in a new way.
With Lake Conroe's 21,000-acre expanse, the activities listed above are just the tip of the fun iceberg. If you want to permanently stay or soon relocate and become part of Lake Conroe's lively community, the Katherine Maher team of real estate professionals can assist you every step of the way – from choosing the best area for your family to sorting through potential property listings. Give our team a call today at 936.525.0095 or send us an email at katherine(at)lakeconroe(dotted)com.