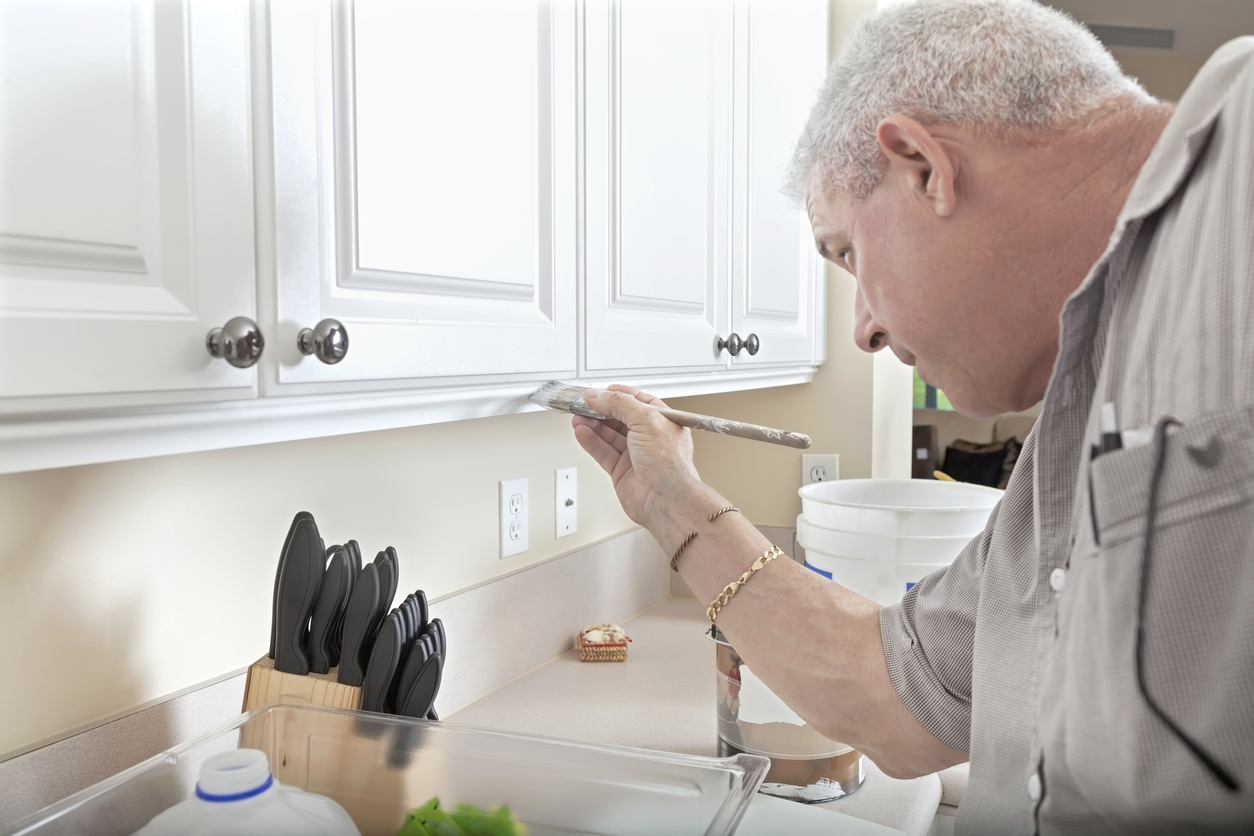 The kitchen is the heart of many households. It's where family members go to cook, eat, catch up, learn, and bond. Since it's a frequently used area, the kitchen is subject to a lot of wear and tear. Over time, you might realize that your kitchen needs more than just a thorough wiping down – it needs an upgrade.
It's not difficult to change up your kitchen. And it's possible to do so without breaking the bank. Here are some budget-friendly ideas:
Repaint your cabinets

The constant opening and closing of your kitchen cabinets eventually take a toll – causing them to look worn and faded. You can fix this by giving your cabinets a fresh coat of paint. You can repaint them in the same color, or give them a totally new look.

If you choose another color, make sure it still complements or goes with the look of your kitchen.

Replace old knobs and cabinet pulls

Once the knobs and handles of your kitchen hardware start looking dirty or rusty, you know it's time to change them.  Replacing them is super simple and easy to do. Just make sure that the new knobs and handles have the same hole spacing as your kitchen cabinets and drawers. This way, you don't have to drill new holes so that the new knobs and handles can fit. You might also need to change out the hinges to match if you choose a different finish and have cabinets without the hidden hinges.  You can also look at the cost of just replacing a few of the cabinet doors.

Update your backsplash

Another way to give your kitchen a new look is to update your backsplash. You can do this to complement the look of your kitchen or if the backsplash has been damaged.

There are many ways to update your backsplash. You can paint it in a different color, use wallpaper, or buy peel-and-stick tiles.  Look at current trends online and see what might be the best to give your kitchen a more modern facelift.  If you choose a darker color for your backsplash, it can hide the stains or splashes that come with cooking, so this might be a determining factor if you have an overly excited chef in your kitchen

Add more lights

Adding light to your kitchen makes it look airier and more inviting. You can use task lighting to highlight prep or cooking areas, or install surface or recessed lighting for general illumination. You can also install accent lights underneath the upper cabinets, around the kitchen island, or any area that could soften a kitchen's many functional, hard edges. You could possibly brighten things up just by replacing older bulbs with LED light bulbs.

Add more storage areas

Whether in the kitchen or elsewhere, no one can get enough of additional storage areas. Add racks, hooks, cabinets, shelves, and storage baskets to organize implements, small appliances, kitchenware, utensils, cookbooks, and the like. Adding kitchen storage and organizers allows you reduce clutter and open up space. Coordinate the kind of storage you choose with the look of your kitchen. To achieve a rustic feel, go for wooden or metal racks. If you want a more modern look, try glass, open shelving, and white cabinets

Decorate with plants

You can begin with what's useful – a window box of inexpensive homegrown herbs you can handily snip and throw into a pot of stew or a platter of pasta. Flowers on the kitchen island or countertop will enliven the functionality of the kitchen. You can also hang a viney houseplant on planters suspended from the ceiling. All bring freshness and life to your kitchen.

 

Change your countertops

Spruce up your kitchen by changing your countertops. Decide on the material you want, whether granite, ceramic, quartz, butcher block or stainless steel.  If it's not in the budget to replace all of the counters, you could add a fancy new top to your island. If you want more of a change, you can also replace the cabinets underneath the countertop to complement the new look. Switching your countertops is a great way to change the look of your kitchen without having to renovate everything.