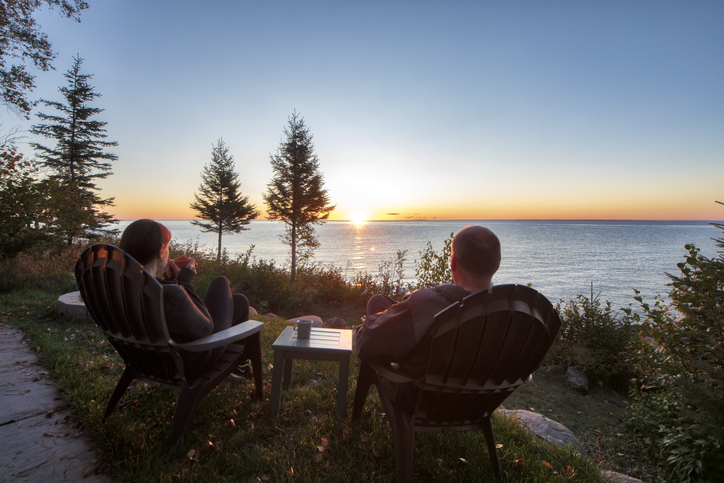 There's nothing quite like waking up to soothing scenery and being able to take in stunning lakeside views every day. Living on the lake comes with a lot of perks, and some of the benefits extend well beyond the gorgeous views.
In this article, we'll take a look at some of the top benefits you can enjoy when you're living on the lake:
Fun activities
Lake homeowners are always seconds away from relaxing recreational opportunities. Have some free time? Enjoy fishing, boating, stand up paddleboarding, kayaking, flyboarding, and more.
Having easy access to fun water activities can also encourage you to live a healthier lifestyle, and can even help you save on expenses you'd normally spend on other activities and forms of entertainment.
Calm surroundings and clean, fresh air
Living in an area with lots of fresh air can boost your immunity and make you feel more energized. Plus, there's something truly relaxing whenever you get the scent of lake water wafting along with the breeze.
Lakeside living can also help you get better sleep. Having the soothing sounds of the lake in the background as your drift off to sleep will help relax your mind and bring you into a calming state, allowing you to enjoy rejuvenating mornings every day.
Your own private retreat
A lakefront home offers a seamless combination of serenity and privacy. It can serve as your own private retreat away from the bustling streets and fast-paced activity of most urban environments and busy neighborhoods.
Life is more simple when you're out on the lake as you have near endless opportunities for relaxation. You can read a book on the patio, practice yoga on the dock, or enjoy a nice al fresco meal in your outdoor kitchen.
Great sense of community
A lakeside neighborhood is very different from a typical residential community.
In most lakeside communities, residents often build strong bonds between one another. Everyone shares a common bond – a passion for the outdoors. It's easy to connect with other members of the community after you've enjoyed a nice conversation on your dock. You might even meet some of your neighbors while you're out kayaking on the lake.
A terrific investment
Buying a lakefront home</a> is one of the best investments you can make. Market data shows that the value of lakefront homes increases significantly over the original listing price. In addition, homes that are on the water are limited in supply, which makes them more sought-after, and helps them retain their value for a longer period.
Lakefront homes have excellent resale values and can also provide a good rental opportunity. A home on the lake is the perfect spot for relaxation, which is why there are always many people who'd love to rent a lakefront home.
Searching for the perfect lakefront home in Lake Conroe, Montgomery County, or The Woodlands? Give me a call at (936) 525-0095 or send me an email at katherine(at)lakeconroe(dotted)com. You can also leave me a message here.