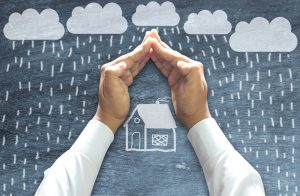 Are you looking for more information on Texas home insurance? You've come to the right place. In this article, we'll show some important things you need to know:
Homeowners policies in Texas
In Texas, homeowners' policies typically cover the following:
Personal property – Items within your home (appliances, furniture, etc.) in case they are damaged, destroyed, or stolen.
Loss of use – Additional expenses such as food, housing, and other essentials, in case you have to relocate temporarily due to damage to your home. Policies either pay a percentage (usually 10 to 20 percent) of the amount covered, or for a specific duration of time following the loss (24 months, for example)
Dwelling – In case your home is damaged or destroyed by a covered loss.
Other structures – Structures which are not attached to your house, such as storage sheds, fences, or detached garages.
Personal liability – Coverage will defend you against lawsuits in court, should you be found responsible for property damage or injury.
Medical payments – Coverage for medical bills should people get injured or hurt within your property. This can also cover some injuries that may occur outside of your home. Basic homeowners' policies typically cover $500 in medical bills, but a homeowner has the option to buy up to $5000 for medical payments coverage.
Types of policies in Texas
There's a variety of policies sold by different insurance companies in Texas. In case a company offers a policy that comes with less coverage than what you'd expect, feel free to ask about other available policies. You also have the option to purchase additional coverage by adding endorsements.
Two types of policies sold in the state of Texas include:
All-risk policies, or open perils coverage/comprehensive coverage – This type of policy offers broad protection and includes coverage for all types of loss, excluding ones specifically mentioned by the policy.
Named peril policies or specified perils coverage – This type of policy offers limited protection compared to an all-risk policy, and only covers causes of loss specifically included in the policy.
Personal property coverage
Homeowners policies in Texas give you coverage for your personal property equal to the percentage of the amount limited by your dwelling coverage. For example, if your house is insured for $100,000 and your insurance company covers your personal property at 30 percent of your dwelling coverage, your personal items are therefore insured for up to $30,000. You can choose to purchase additional coverage by paying a higher premium.
Creating an inventory of your property
In some cases, especially after incurring damage due to fires, hurricanes, or other disasters, most people discover they didn't have enough coverage for their personal property. For this reason, one of the best things you can do is to create a written inventory which will not just give you an idea of how much coverage you will need, but will also help in simplifying claims.
Be sure to list each item, including its value, serial number, and purchase date. Take a photo or video of every room, including storage spaces such as closets, drawers, and your garage. Remember to keep your written inventory along with receipts for valuable items in a fireproof location and/or a remote location.
You can take a look at the Texas Department of Insurance's Home Inventory Checklist to help you create an inventory.