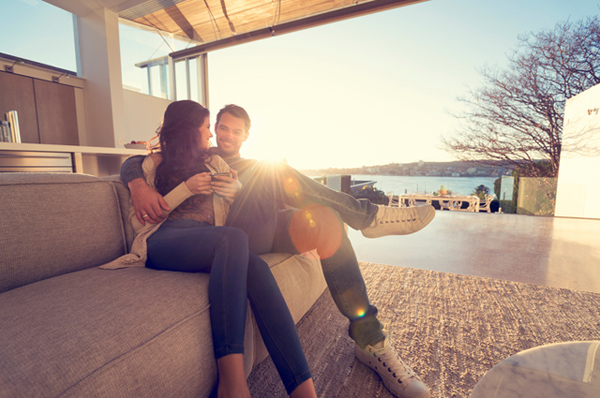 Thinking of buying your first luxury home? Owning a high-end home comes with numerous benefits, including:
Comfort
A luxury home does more than offer shelter – it offers the kind of comfort that is beyond beneficial and convenient. High-end homes were created with the discerning buyer in mind, offering an environment that can accommodate a sophisticated lifestyle. These homes were designed to meet the highest standards for style and tranquility.
Private amenities
Luxury homes often come with upscale amenities that can make your everyday life extraordinary. Investing in a luxury home gives you privileged access to private amenities like resort-style pools, lighted tennis courts, state-of-the-art exercise rooms, temperature-controlled wine cellars, and more.

New features are constantly being introduced to the high end of the market, giving you an array of amenities to choose from. Buying a luxury home gives you unlimited access to these choices in the market.

Privacy and seclusion
A luxury home often serves as a relaxing retreat that takes you away from the prying eyes of neighbors. High-end homes were designed to maintain the well-being and privacy of their owners, guaranteeing a restful stay that will help you recover from the manic energy of daily life. Such homes are located far from the crowds of boisterous cities, creating an environment that insulates you from noise and prying eyes.

Homes that are situated some distance away from the metro generally offer a more laidback environment, allowing you to lead a less stressful lifestyle. These places serve as an idyllic getaway for those who want to escape from the hustle and bustle of modern day living.

Retirement
Upon retirement, people generally aspire to live in a home that helps them de-stress and refocus their energies to pursuits that they value, whether it's an old hobby or a cause that they're passionate about.

A luxury home allows them to eliminate the accumulated tensions that come with years of hard work, providing its owners with a serene and comfortable environment. Thus a luxury home is a place where retirees can unwind and pursue their interests without interference.

Financial benefits
Luxury homeowners are free to rent out the property when they are not using it, hence protecting it from value depreciation which takes place due to the home being left vacant for long periods. Moreover, a well-maintained luxury home appreciates in value over time, particularly when the surrounding area becomes more developed.

Luxury homes can also be marketed to overseas buyers and renters who are attracted to high-end properties in primary and secondary markets in the United States.

Security
Luxury homes are often equipped with sophisticated alarms and security systems to ensure the safety of their owners, usually in the form of advanced installations and the availability of security personnel. These homes are guarded and monitored around the clock for the sake of the household.
Is it time to trade up to a luxury home? Let the "Lady of the Lake" Team assist you. Call us at 936-582-5429 or send an email to Katherine(at)lakeconroe(dotted)com to get started.