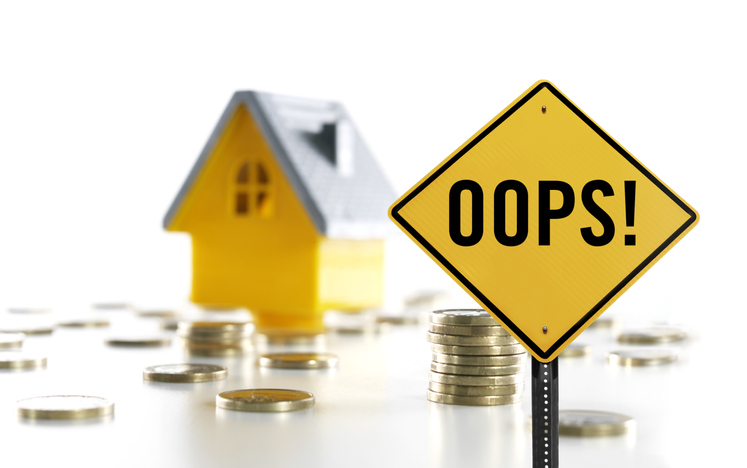 The real estate business is one of the most lucrative ways to make money – especially over the long term. Among the many advantages of investing in real estate are tax deductibles, having a tangible asset that's likely to appreciate, and high returns.
Whether you're delving into it for the first time or are an intermediate player, knowing the basics is a must. Here are 5 mistakes you should avoid when investing in real estate:
Not planning and researching enough

As with any other investment, there are many moving parts to keep track of in real estate. Things can get out of hand quickly if you go in blindly, so plan and research thoroughly before making any moves. Make a to-do list of your goals and set a feasible time frame for each of them. In case things don't go as planned, prepare a Plan B, C, and even D.

Whether you'd like to make an active or passive investment, familiarize yourself with the real estate industry and get to know the niche you're interested in entering. Once you know what you want, find a place where your investment can prosper. If you're not sure where to start, you can always consult a local real estate expert.

Forgetting to inspect the property

So, you've selected a property to invest in. Before you sink your money into anything, however, make sure you first cross your t's and dot your i's.

Remember to ask the seller the right questions and do some research of your own. Scout the neighborhood to get a good feel for it. If possible, visit the property at different times of the day to get a more well-rounded picture of the regular goings-on. Check if the home has any issues you ought to address; the power outlets, ventilation, and other utilities should be working properly. If they aren't, there could well be underlying problems that you'd need to have the seller fix before signing on the dotted line. Get to know the people who you'll be living next to — noisy, disrespectful neighbors could turn a promising investment to dust.

Not setting — and managing — your budget

Without setting and sticking to a budget, it can be too easy to overspend. So figure out your needs and prepare your budget beforehand. This is a key part of making the right decisions for a huge investment like real estate.

Before signing anything, weigh all your options. This includes checking what type of mortgage and interest rates you can realistically afford. Purchase only within your means and handle your expenses carefully.

Doing things by yourself

Having a can-do attitude is commendable, but reading articles on the internet can only get you so far. Real estate is a big investment that is best tackled with a team of experts. Haveareal estate agent, home inspector, handyman, as well as a good attorney and an insurance representative weigh in on your decision.

If it's your first time investing in real estate, work with people with first-hand expertise who can help you make the right purchase. For properties in the Montgomery County area, get in touch with me, Katherine Maher, by calling 936.525.0095 or sending an email to [email protected].

Not managing expectations

In any situation, it's essential to set the right expectations. While you can be sure that your real estate investment will eventually appreciate, keep in mind that these things take time and money. Real estate investment is not a get-rich-quick scheme, so you need to be patient and put forward your best effort.