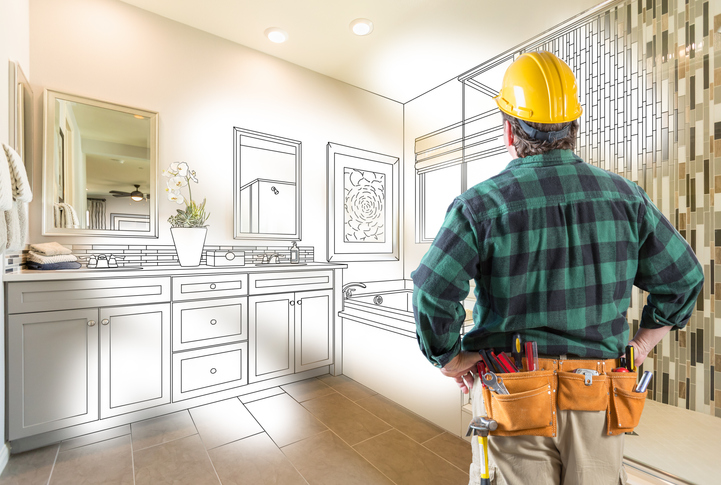 In the fine art of selling one's home, not all home improvements are made equal. Some may boost your home's value while others may even pull it down.
Truths about home improvement
Home improvements are important, whether you're simply into good housekeeping or you have home selling goals. But for those with the intention to sell, keep in mind that these improvements will not bring back 100% of one's initial investment.
Another thing to remember is that you can boost home value by making updates but not by addressing maintenance issues. For instance, replacing the furnace is a maintenance move that doesn't increase the value of your home. But installing dual pane windows in place of worn, beat up aluminum windows increases efficiency and adds value to the property.
Home improvements with the best resale value
Kitchen upgrades. Bringing in new appliances and other modern conveniences will boost value, especially if you're selling an older home. The popularity of cooking shows has increased the demand for specialty appliances. These days, buyers want to own convection ovens, steamers, warming drawers, and all that jazz.
Stainless steel appliances dominated design trends for years but now, the market is moving toward matte and bronze-cast appliances for the sleek look. Two-tone cabinets are also growing in popularity, with modern kitchens sporting contrasting lower and upper cabinets.
Just beware that the highest-quality upgrades don't guarantee the same returns as mid-range upgrades unless you're selling a luxury home. Likewise, installing marble counters doesn't mean that buyers will be willing to pay the proportionate amount of money for these pricey upgrades.
Many buyers consider the kitchen to be the heart of the home and they want to see large kitchen islands where they can gather with friends and family. Although granite counters ruled the market a few years ago, more buyers now prefer the smooth and clean look of quartz counters.
With the kitchen becoming the center for work and day-to-day living, multiple outlets and USB ports will be needed here. That way, buyers can charge their phones and laptops, as well as plug in their speakers.
Bathroom upgrades. Jetted tubs used to be the ultimate luxury, but buyers are now looking for spacious walk-in showers with multiple showerheads and sprays.
Freestanding soaking tubs are also gaining popularity, with compact models making their way to smaller bathrooms.
Hands-free activation fixtures, such as faucets that use infrared sensors to detect motion, are in high demand. The same is true with fixtures having water conservation features.
Exterior renovation. The demand for outdoor space is here to stay with buyers wanting the same amenities on their viewing decks like the ones they have indoors. These amenities include full kitchens and spacious seating and dining areas. There's an increasing demand for specialty outdoor appliances like smokers and pizza ovens, on top of the more traditional ones like barbecue grills, fire pits, refrigerators, and coolers.
Buyers also want to see a seamless transition between indoor and outdoor spaces via multi-panel doors and sliding glass doors.
Roof and window upgrades. Although it's expensive to replace roofs and windows, buyers want these parts of the house to be in pristine condition. Installing new ones won't give your home's resale value a dramatic boost. Then again, neglecting to do so can affect demand for the home and drive down its sales price.
Home improvements that can negatively affect resale value
Garage conversions. Although garage conversions can add more space to the home, many buyers still prefer a standard garage for their vehicles and other personal belongings.
Additional rooms. Adding rooms that don't fit into the overall floor plan of the home can affect its resale value, especially if their location is awkward. For example, a patio turned into a bedroom which can only be accessed through the kitchen or the dining area can throw off some buyers.
Putting your home in the market? Let us, the Lady of the Lake Team, assist you. Call 936-525-0095 or send an email to Katherine(at)LakeConroe(dotted)com.