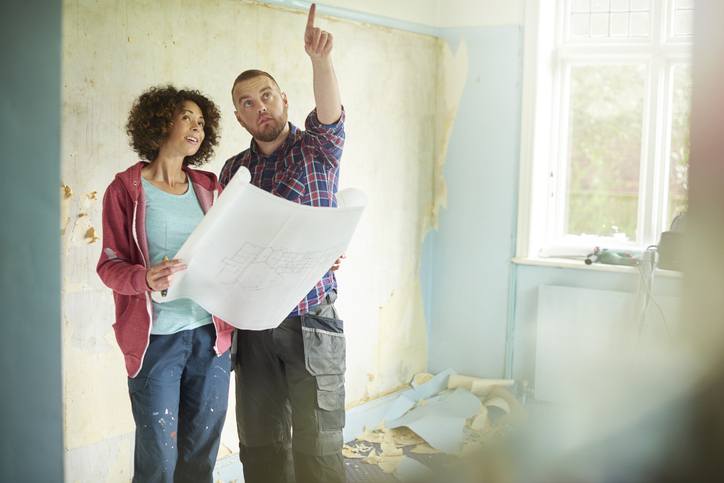 Renovating a house can be rather exciting. Done correctly, you improve the look, feel, and the value of the house. Done incorrectly, however, and you could have a disaster on your hands.
Here are some of the biggest mistakes to avoid when doing a home renovation.
Not budgeting properly
When you sit down to figure out your budget, keep in mind that renovation projects frequently take longer than expected – and almost always cost more. Even if you carefully price out your materials, things happen. Tiles may crack in the course of laying them down or ripping open ceilings that may reveal issues with the joists. Allocate for such contingencies and other miscellaneous expenses you might incur.
Hiring the cheapest contractor
When selecting contractors to renovate your home, begin by asking friends and family for recommendations. Otherwise, ask your real estate agent or local suppliers who may have worked with contractors in the past. You can also check their websites (updated? professional looking?) or their online reviews. When you've narrowed down your list, ask them for a quote based on your specs. This way, you can compare costs. It can be tempting to go with the contractor with the lowest price, but this isn't always the best idea. When comparing quotes, make sure you know what you're getting for that price. Quotes should contain details like permit costs, fees, waste removal, and the like, as well as an estimated completion date.
Not measuring properly
Measurements matter. If your calculations are off by just a few fractions of an inch, they can result in costly replacements like made-to-measure countertops that don't fit, for example.
Choosing looks over functionality
One goal of renovating is to improve the appearance of the home. However, a good-looking space won't matter much of it isn't functional. Don't install wooden floors in the bathroom if you can't commit to their maintenance. Forget about erecting a wall in place of a window if it impedes cross ventilation or natural light from streaming through. Consider, too, the purpose of the space in addition to how you want it to look.
Trying to be too trendy
The thing with trends is that many of them get old pretty fast. As a result, the resale value of the house dips because what was once on-trend may end up looking dated. If you want your house to look fresh but aren't sure which trends will stand the test of time, consult a professional designer or an architect. To stay current, consider using things you can easily change up when a look has run its course, like paint or home accessories.
Skimping where it matters
Saving money is great, but there are some things you can't skimp money on. Selecting high-quality materials that are durable is important especially for high-traffic areas or if you have kids. Investing in internal components is also a good idea. For instance, spending extra on a membrane system in your bathroom will help you avoid a mold problem and the costs associated with getting rid of it.
Rushing out to buy materials
As soon as you have a vision of your renovated home, you might be tempted to rush out and begin shopping. Resist the urge. Wait until after your plan is finalized and the project is underway. This way, you're more likely to purchase fixtures and materials appropriate to the final plan.
However, you can decide early on which appliances or furnishings you'd like to see in your upgraded kitchen or living room. This way, you can figure out what design elements complement your selection. You can simply hold off on actually purchasing stuff just yet.
Forgetting the exterior
You can get so caught up in renovating the inside of the house that it's easy to forget the exterior. The outside of the home, including the yard, is the first thing that visitors or potential buyers see. Make sure the yard is neat. Spruce up the porch or paint the front door. You don't necessarily have to spend a lot to make the outside of the house look great.
Avoiding these mistakes can help you ensure that your home renovation goes smoothly. If you're looking for a home of your own in Lake Conroe or Montgomery County, TX, contact us, the Lady of the Lake Team, today! Call 936.525.0095 or email Katherine(at)lakeconroe(dotted)com