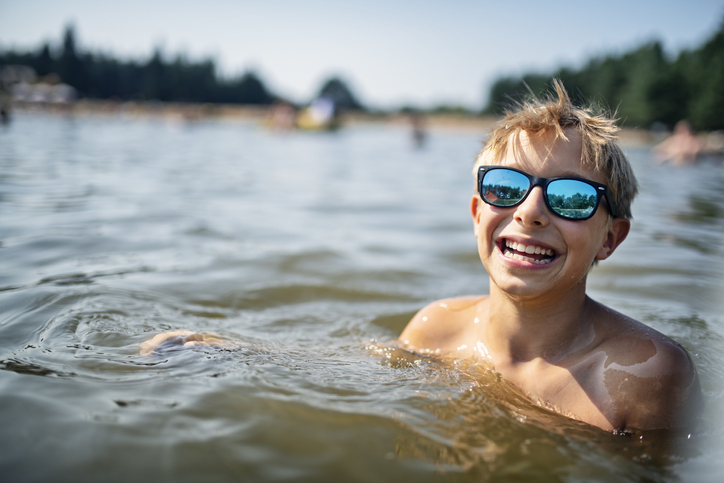 Some of the best things to do in Conroe revolve around its namesake lake. This should come to no surprise – and you don't have to spend a lot to have a great time too. From outdoor destinations to cultural and artistic attractions, here's a checklist of fun and affordable activities to while away your time in Lake Conroe:
The great outdoors
Sam Houston National Forest
The Sam Houston National Forest is shared by Huntsville, Conroe, Cleveland and Richards. At 163,037 acres, it features the best of the outdoors and offers numerous opportunities for recreation. One of the most popular things to do here is to go hiking
on the Lone Star Trail, a 129-mile trail where you can spot diverse greenery and wildlife. You can also pick an activity that suits your fancy, such as fishing, sailing, camping or biking.
As a designated wildlife management area, you can go hunting here as well. White-tailed deer, Eastern gray squirrels and feral hogs are some of the most common game in the area.
Arts and culture
Conroe Art League Art Gallery
Whether or not you're an art connoisseur, a visit to the Conroe Art League's Art Gallery is sure to be worthwhile. Here, you'll find everything from minimalist abstract art to unbelievably realistic paintings by some of the best and up-and-coming artists in Conroe.
With the gallery changing displays regularly, there's always a reason to visit. Check out their exhibit calendar here.
Crighton Theatre
Take a break from Netflix and Amazon Prime and check out the live theatrical shows at the Crighton Theatre. Established in 1934, this historic theater is home to resident performing companies Stage-Right Productions, Sound of Texas Music Series and Christian Youth Theatre. Laugh out loud to comedic performances, sing along to rock-and-roll plays, shed a tear during dramatic shows, and more.
Farms and farmer's markets
Isaac Conroe Farmer's Market
Head to the Heritage Park Plaza every first Thursday of the month to catch the Isaac Conroe Farmer's Market. From homemade dishes and fresh produce to handcrafted knickknacks and original artwork, this monthly farmer's market features a whole range of local products you should really check out.
Moorhead's Blueberry Farm
Blueberry picking is one yearly seasonal activity many people look forward to. If you're looking to get your hands on these delicious berries, hurry over to the beautiful fields of Moorhead's Blueberry Farm. Entrance is free; you pay only for the berries that you pick. There are also picnic areas and refreshments available on the farm, so it's a great spot for outdoor get-togethers in the summer.
Interested in learning more about Lake Conroe? Reach out to our local experts at the Lady of the Lake Team! Call us at 936.525.0095 or send us an email at Katherine(at)lakeconroe(dotted)com.