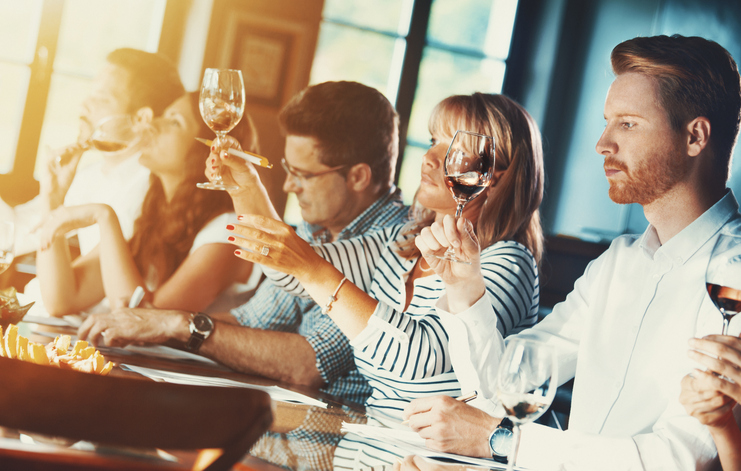 The Woodlands offers near-endless recreational activities for both locals and visitors, ranging from culinary tours to unforgettable nature trips. You can go on a relaxing boat ride down The Waterway, lace up your hiking boots and hit the trails, or even check out all of the great attractions and destinations in Houston, which is less than an hour away!
If you're looking for some fun things to do in The Woodlands, here are a few suggestions:
Go kayaking at the Riva Row Boat House
Soak in the gorgeous scenery of Lake Woodlands and The Woodlands Waterway by going on a kayak trip! Visit the Riva Row Boat House, which is nestled on the intersection of The Waterway's upper and lower levels, and is a short walk away from the Cynthia Woods Mitchell Pavilion and Market Street.
This scenic 1.6-acre park is ideal for many occasions, including group outings, family trips, or a romantic date. Visitors at Riva Row Boat House will be able to rent everything they need, including single or tandem kayaks, life jackets, and paddles.
For more information, visit this page.
Sample some fine wines
Go on a wine tasting tour by visiting some of The Woodlands' amazing wineries and vineyards! The area is home to several top-notch wineries offering an extensive selection of award-winning wines. In addition to wine tastings, most of the venues also offer live music, food pairings, corporate events and parties, pruning and harvesting demonstrations, and much more.
Some of the best wineries in the area include Wild Stallion Vineyards, Cellar 24, GenuWine Tasting Room, and CRU Food & Wine Bar.
Catch a show at the Cynthia Woods Mitchell Pavilion
The Cynthia Woods Mitchell Pavilion is one of the Greater Houston region's top destinations for events and performances. Surrounded by lush forests, the sprawling outdoor pavilion hosts a diverse selection of performing arts events, contemporary entertainment, and educational outreach programs.  
The state-of-the-art venue is also the summer home of the Houston Symphony, and the home away from home for the Houston Ballet.  The Pavilion is a non-profit organization known as The Center for Performing Arts and a presenting venue for the Texas Music Festival Orchestra and Houston Grand Opera.
For schedules and event info, visit the official Cynthia Woods Mitchell Pavilion website.
Also, visit the shops and restaurants at Market Street
The Market Street is The Woodlands' very own award-winning town center. The mixed-use district features a vibrant selection of retail options, restaurants and cafes, movie theaters, entertainment venues, office spaces, and the 70-room Hyatt Centric hotel.
Shoppers at Market Street can browse through a wide selection of luxury boutiques including famous brands such as Tory Burch, Tiffany & Co., Kate Spade, Suit Supply, Club Monaco, and many more.
To see the complete directory of shops and other establishments in Market Street, visit their website here.
Spend time outdoors by visiting Town Green Park
Located right along The Woodlands Waterway, Town Green Park is a four-acre open space equipped with family-friendly amenities. The park is very popular for families with children, as it has a children's amphitheater and a labyrinth with full-sized Aesop's Fables characters.
Town Green Park also hosts several citywide events every year, including The Waterway Arts Festival and the Red, Hot, & Blue 4th of July celebration. Learn more about Town Green Park here.