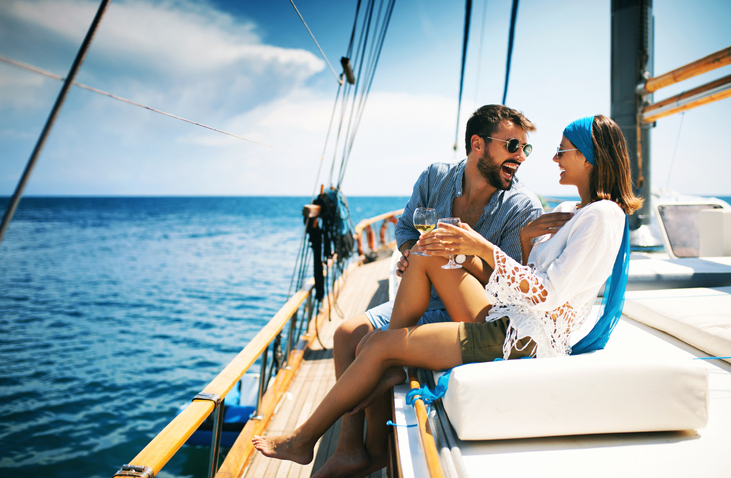 Boating in Lake Conroe is a great way to spend a weekend getaway. The pristine waters and the fresh breeze of this beautiful lake are enough to draw out the adventurer in you.
But before you head onto the water, boat safety should be your top priority. Here's a list of the best boat safety practices to keep you and everyone else on board safe and sound:
Always check the weather
Before setting off, check the weather forecast. You'll want clear and sunny skies for the best boating conditions. But no one could perfectly predict the weather and your blue skies can turn dark and ominous in a short time. If this happens, the safest thing to do is head back to shore.
Prepare the proper safety gear and lighting
In Lake Conroe, the Montgomery County Lake Division provides boaters with voluntary safety checks. Their deputies will see if your boat has the necessary safety equipment such as:
A fire extinguisher
A throwable flotation device or ring buoy
A sound-producing device to call for help
A registration card
Your boat should also be equipped with the proper Coast Guard-approved lighting. These are:
A green light on the starboard or right side of the vessel
A red light on the port side or left side of the vessel
White lights on the stern of the boat
Note that the placement and number of lights can change depending on the size of your boat. Also, the installation of decorative lighting may violate certain provisions on navigational lighting. Know these provisions by consulting with the local Coast Guard or the Montgomery County Lake Division.
Make a float plan
A float plan is a document you leave with a trusted friend, family member, or someone at the local marina. It's used in case of emergencies when guiding search and rescue teams.
This plan consists of information such as boat description, equipment, communication devices on board, itinerary, and a passenger list. Also include your expected time of return. Check out the US Coast Guard Auxiliary website for a downloadable float plan.
Have an assistant skipper
An assistant skipper is someone who can operate the boat and who knows about general boating safety. You'll never know what's going to happen on the water so it's best to have another person on board who's skilled enough to steer the boat.
Follow the rules
Always follow safe boating speeds and other navigation rules at all times, whether or not the lake is crowded. Also take heed of navigational aids like buoys because they are there to ensure the safety of everyone sailing on the lake's waters.
Check out Lake Conroe's rules and regulations for more information.
Don't boat under the influence
Boating and alcohol should never mix. Just like driving, boating under the influence can cause accidents and keep you from making sound decisions. For a clear and level head while boating, keep yourself sober.
Take a boating course
Beginners and experienced boaters can gain a lot from taking a formal boating course. You'll learn about the proper procedures and be prepared for any circumstance that may arise during your trip.
Want to learn more about Lake Conroe or Montgomery County? Get in touch with us, the Lady of the Lake Team, to explore your real estate options. Call us at 936-525-0095 or send us an email at Katherine(at)lakeconroe(dotted)com.