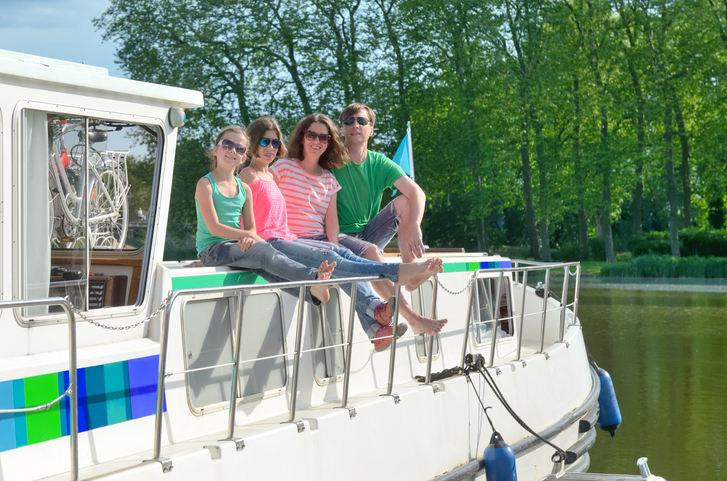 Summer is the season for adventure. Here at Lake Conroe, there are enough activities to keep you entertained all summer long. Outdoor activities, historical tours, adrenaline-pumping rides – name your preferred activity and you'll definitely find it here.
Don't know where to start? Take a look at these must-try and must-visit attractions:
Go on a nature hike
The countryside around Lake Conroe offers magnificent trails for people of any skill level. Kids will surely enjoy the Sweetleaf Nature Trail, a 1-mile loop, the highlight of which is a rainbow-colored suspension bridge over a river. More experienced hikers should check out the George Mitchell Preserve Trail farther south, where one can spot colorful wildflowers and local wildlife.
Tee off with the family
Love golf? You'll be glad to know that Lake Conroe is home to some of the finest golf courses in the Southwest. The April Sound Community has a 27-hole fairway where non-residents can play for a fee. Meanwhile, guests of Lake Conroe rentals can play at Walden on Lake Conroe Golf Club. Just be sure to make reservations prior to doing so.
Learn more about wolves
The Saint Francis Wolf Sanctuary offers a safe haven for wolves in the area. It also allows guests to interact and better understand these majestic but frequently misunderstood creatures. You can book a guided tour of the sanctuary where you can meet the resident wolves. You can also sign up for "Howl Night" where you sit around a campfire while listening to wolves howl into the night.
Ride a hydro rocket
Perhaps the best way to take in Lake Conroe's beauty is by soaring 25 feet above the water. Luckily, hydro flight lets you do just that. Hydro Rockets offers packages for visitors as young as 12 years old. The system is also quite easy to learn that most people are up and flying in five minutes. You'll receive one-on-one instruction from certified instructors and you'll learn the works like steering, flying, and landing.
Take a trip back in time
Downtown Conroe recreates the area's heydays, boasting several restored century-old buildings converted into art galleries, boutiques, and cafes. The Conroe Central Market is a great place to shop for antiques, while the Campobella Bronze Fine Art Studio and Gallery showcases and sells exquisite metal work. Don't forget to sample the wonderful scones and lattes at BeanPunk Coffee!
Rent a houseboat
The comforts of home, the thrill of sailing — enjoy both when you rent a houseboat in Lake Conroe. These floating accommodations are fitted to be like hotel rooms. They even come with its own sailing crew so you can focus on taking in the view. You can dock and dine at the many fine restaurants dotting the lakeshore or you can enjoy your meal at the houseboat's top deck. Either way, it's a dining experience you won't soon forget.
There's so much to discover at Lake Conroe, but this list is a great itinerary for first-timers. Even better, there are lakeside properties available that allow you to enjoy the lakeshore lifestyle whenever you wish.
Come to us, the Lady of the Lake Team, for more insights into these great Lake Conroe properties, as well as those in Montgomery County and The Woodlands. We can be reached at 936.525.0095 or via e-mail at katherine(at)lakeconroe(dotted)com. We'll be happy to serve you.