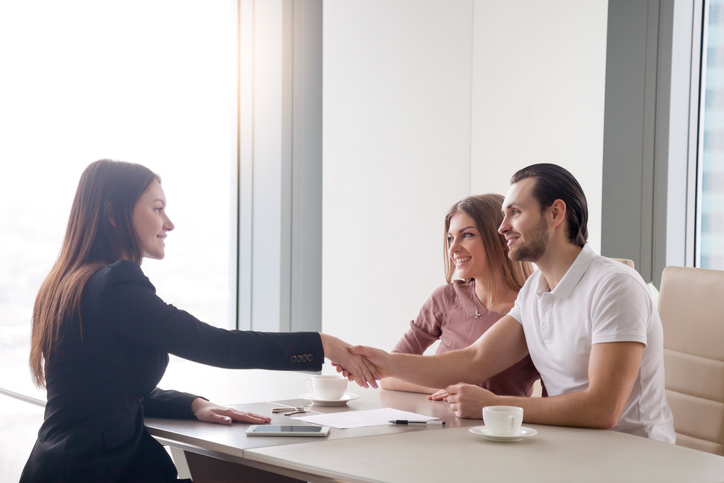 If you want the real estate process to go smoothly, you need to have the right Realtor by your side. In addition to knowledge and experience, the right Realtor should be able to satisfy your real estate needs and wants.
Here are some important factors to consider when choosing the right Realtor for you:
Type of Realtor

Choose a Realtor that specializes in the kind of home you're looking for. Tap into their expertise to find your dream home or ideal community– whether it's a ranch, a farm, a luxury estate, a retirement community, a golf course property, and so on.

Real estate experience

Experience is important because it means that your Realtor has lived through the ups and downs of the real estate market. Experience means they have dealt with a host of situations that come with the home buying or selling process.

Local area knowledge

The potential Realtor should know your chosen neighborhood or community and its surrounding areas. Local knowledge is important because your Realtor can give you crucial information about your chosen neighborhood, including the demographics, school districts, public transportation, and new developments in the area.

Availability

Know the schedule of your Realtor. Find out if they're a part-time or full-time agent because this affects their availability. It's always best to get a full-time agent because they are flexible, always on hand, and focused on real estate 24/7.

Price range of homes on the market

Be aware of the price range your potential Realtor deals with and the kinds of homes they list. Always get a Realtor that works within your price range. Otherwise, they are likely to have limited knowledge about the homes you can afford.

Marketing plan

If you're selling your home, ask your potential Realtor how they plan to market your home. Marketing is very crucial because it targets buyers who are most likely to be interested in the home you're selling through a mix of print, digital, and social media channels.

Reviews or Referrals

Look for reviews online or for personal referrals in your interested areas. See how the comments stack up. Were clients happy with the service? Did they have a positive experience with the Realtor? It's important to gather feedback because you'll get a clearer idea of the Realtor's work methods and ethics.

Compatibility

The last factor you need to consider is how well your personalities match. Compatibility is very important when considering which Realtor to work with. Would you like someone brisk and professional or are you inclined to work with someone with a softer approach? Let your preference be your guide. You need someone who you feel comfortable with because it makes it easier for you to trust and collaborate with them.
The Lady of the Lake Team is the perfect group of Realtors to help you find your dream home in Montgomery County, TX. Learn more about Lake Conroe real estate by contacting Katherine Maher at 936-525-0095 or sending an email to Katherine(at)lakeconroe(dotted)com.
Doing business for over 23 years in the Montgomery County / Conroe/ Lake Conroe area, Katherine and her team have built a reputation for offering their clients unparalleled service and dedication.