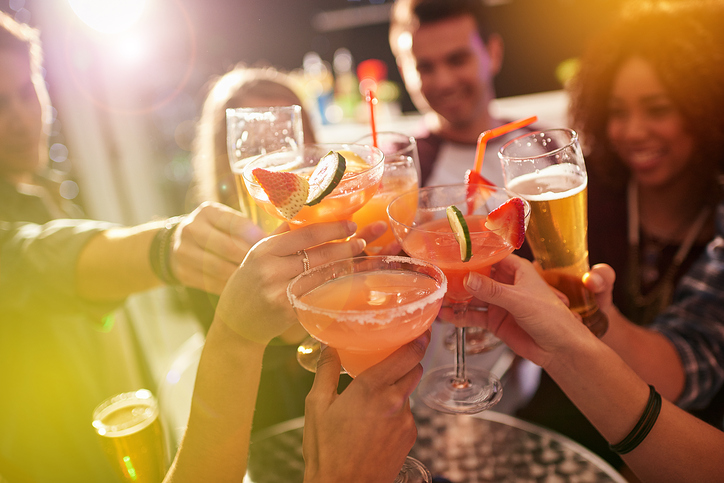 Happy Hour is one of the best ways to relax and unwind with co-workers or friends after a long day. It also gives you the chance to try out certain restaurant dishes and drinks at a great price.
If you're looking for places in Lake Conroe where you can eat, drink, and be merry, here's where you should go:
Mama Juanita's Mexican Restaurant

1116 League Line Road, Conroe
(936) 856-9012

Craving for Mexican food and margaritas? Head over to Mama Juanita's Mexican Restaurant on League Line Road. Known to locals as "margarita heaven", this popular Lake Conroe restaurant serves a variety of well-blended margaritas along with delicious cheese enchiladas, fajitas, and chimichangas. Mama Juanita's Mexican Restaurant has Happy Hour all day on Mondays and Tuesdays while Happy Hour on Wednesdays to Fridays is from 11:00 a.m. to 6:00 p.m.

Tommy Bahama Restaurant & Bar

Market Street, 9595 Six Pines Drive, The Woodlands
(281) 292-8669

Whether you're there to indulge in a sumptuous meal or simply to unwind, Tommy Bahama is the place to be. Located near The Woodlands in the heart of bustling Market Street, this restaurant provides the widest choices of gastronomic delights to satisfy every kind of eater.

Savor Tommy Bahama's Grilled Baby Back Pork Ribs or Seared Ahi Tuna then wash it down with their signature cocktails like the exotic Bahia Sangria or the tropical delight, Mango Habanero Margarita. Happy Hour is daily from 4:00 to 6:00 p.m.

Sam's Boat

Waterpoint Shopping Center
15250 Highway West, Conroe
(936) 588-1212

Take Happy Hour to the waters of Lake Conroe. Located right along the famed Texan lake, Sam's Boat offers great Happy Hour deals, delicious meals, and a unique lakeside setting. Every Monday to Friday from 11:00 a.m. to 8:00 p.m., you can get well drinks and domestic bottles for $3.50, call drinks for $4.50, and a $1 discount on all wine.

Fajita Jack's Tex-Mex Grill & Cantina

15256 Highway 105 West, Conroe
(936) 588-3340

You can't miss Happy Hour at Fajita Jack's Tex-Mex Grill & Cantina. Happy Hour is from 11:00 a.m. to 6:00 p.m. on Mondays to Fridays, except for Thursdays when it runs for the whole day. Order one of their $3 domestic draft beers, $4 House Ritas, or $3.50 well drinks to go with their signature fajitas. Specific drinks are also on special discount on certain days, such as $3 import drafts on Industry Mondays and the $4.50 Crown Royal on Whiskey Wednesdays.

Margarita & Peppers Mexican Grill & Bar

2259 North Loop, Conroe
(936) 788-1408

Catering to all of Montgomery County, Margarita & Peppers is a traditional Mexican restaurant that serves hearty food and one-of-a-kind drinks. Try out their special Mexican concoctions during Happy Hour. From 11:00 a.m. to 7:00 p.m., you can order drinks such as Sombrero Fiesta Margarita, Conroe's Midori Melon Margarita Grande, and Mexican Martini at a discounted price.
Nothing beats the Happy Hour specials in Lake Conroe, Texas. If you want to learn more about the activities, nightlife, and establishments in this thriving neighborhood, contact Katherine Maher at 936-525-0095 or send an email to Katherine(at)lakeconroe(dotted)com.