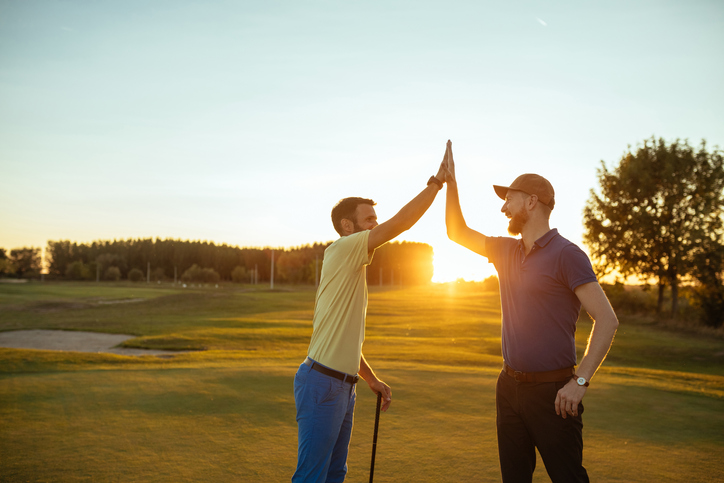 Looking for the perfect golf course in Montgomery County, TX? We've got you covered. Here are some of the best golf courses you'll find in the area:
Bluejack National
4430 South FM 1486
Montgomery, TX 77316
(281) 475-2165 
Bluejack National is the home of the very first golf course in the country designed by the legendary Tiger Woods. Located north of Houston, this outstanding course boasts a picturesque setting, with gently rolling hills, serene lakes, and enchanting forests surrounding its fairways. Woods took advantage of the landscape's natural contours to create a classic layout that seamlessly combines creativity with playability.
Players get a full range of shot-making options and the greens are shaped for quickness, so ball position and optimum angles are essential to each approach and strategy. The course is also free of rough, which gives players wider landing areas.
Woodforest Golf Club
1199 Fish Creek Thoroughfare
Montgomery, Texas 77316
(936) 588-8800 
Recognized as one of the top courses in Texas, Woodforest Golf Club boasts a classic course design carved through the soaring pines and oaks of Northwest Houston.
Designed by PGA pro Steve Elkington, this well-designed course features strategically placed bunkers and the serene waters of Fish Creek meandering throughout its fairways, giving emphasis to shot selection. The course also has top-quality TifEagle greens, which take putting experiences to a different level.
Bentwater on Lake Conroe
800 Bentwater Drive,
Montgomery, TX 77356
(936) 597-6219
The prestigious waterfront community of Bentwater is the only gated community in Texas to offer 54 holes of championship golf. The courses were designed by some of the country's top course designers such as Jeffrey Blume, Jay Morrish, Tom Weiskopf, and Scott Miller.
Each course provides an unparalleled playing experience and is surrounded by captivating scenery. All courses are anchored by the state-of-the-art Bentwater Country Club, which features a pro shop, locker rooms, and a full-service team of experienced golf professionals.
Walden on Lake Conroe Golf & Country Club
13101 Walden Rd
Montgomery, Texas 77356
(936) 448-4668 
Considered one of the best golf courses in the Houston area, Walden boasts spectacular surroundings with its location right along Lake Conroe's southwest shores. Designed by Robert von Hagge and Bruce Devlin, the course features a unique 589-yard double dogleg, which caps off a challenging series of par 5 holes.
After the game, enjoy a meal and a refreshing drink at the course's own Walden Café on the Green, which features a lovely outdoor patio surrounded by panoramic views of the course.