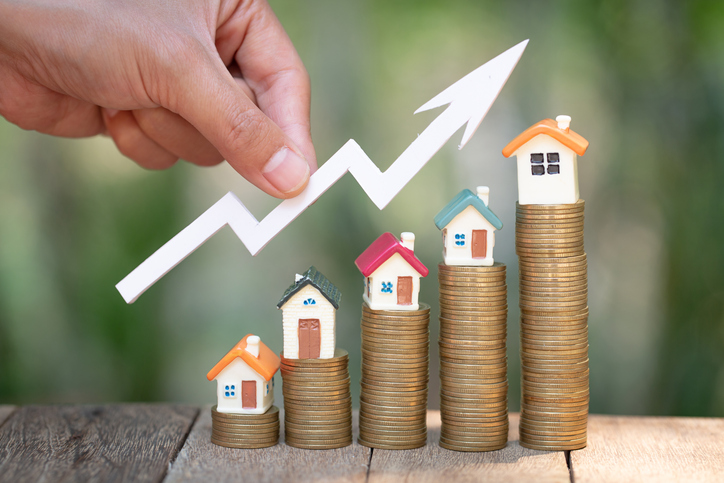 Real estate is a great investment option. You can get great returns, build your wealth, and enjoy several tax benefits.
If real estate investing is unfamiliar territory to you, here are a few basics to help you along.
Types of real estate you can invest in
When you invest in real estate, you can do several things. You can purchase, own, rent, lease out, or sell a piece of property in order to profit from it. The types of property you can make money from include the falling:
Residential. These are houses located in areas that have been zoned for residential living. They include single-family homes, townhouses, multi-family homes, condominiums, and in certain areas, co-ops.
Commercial. Commercial real estate refers to the kind of property in which business activities can take place. Examples include office buildings, malls, hotels, retail stores, and the like.
Industrial. Industrial real estate covers property used for manufacturing, production, storage, distribution, or research and development purposes.
Mixed-use. Combines residential and commercial real estate – and, in some cases, a light industrial zone – in one development.
Ways to invest in real estate
In addition to the different types of investments you can make, there are multiple ways to invest in your property. They are generally broken down into active and passive investing.
Active investing involves buying and managing property for rental income or purchasing homes and then selling them again for a profit. Passive investing involves pretty much the same thing except that you've entrusted experts to do the heavy lifting for you while you sit back and relax.
Being an active investor requires derring-do – the risks of developing and managing a piece of property are greater, but so are the rewards. As a passive investor, the price of choosing to stay in the background is a lower and slower  return on your investment.
Whatever you decide, here are ways you can invest in real estate.
House flipping. Popularized in many TV shows, house flipping involves buying a house, renovating it, and then selling it for a profit. A lot of factors come into play in this type of investment: current market conditions, renovation costs, and the condition of the market after the project is completed. It looks exciting on TV, but the reality of ripping open a home and then turning it around so it becomes attractive to buyers is fraught with risk.
Rental properties. If you want a steady income and are committed to managing and maintaining a piece of property, then rentals are the way to go. You can rent out anything from residential to commercial properties and apply tax deductions on depreciation, mortgage interest payments on loans taken to improve the property,  and so on.
Buy and holds. A buy and hold investment means purchasing a piece of property and holding on to it until its value increases.
Private equity funds. This allows you to pool your money with other investors into a single investment fund.
REITs. A REIT (real estate investment trust) runs real estate properties, generally commercial ones. You buy shares and earn passive income.
Financing your investment
It's important to have a strategy in place to purchase your real estate property. If you have the money, you can pay in cash. If not, there are different financing options to consider. You may choose to go with a mortgage or hard money lender, the latter consisting of private investors with the ability to lend money in as short as a week's time as opposed to the 30 to 45 days it takes to fund a traditional bank loan.
Look up all available options and weigh the pros and cons of each to figure out what's best for your particular real estate investment.
Why invest in real estate?
There are many advantages associated with investing in real estate, including:
Tax benefits
Building your wealth and diversifying your portfolio
It's a tangible asset whose value increases over time
Higher returns on investment
You can earn rental income
Reap the numerous benefits investing in real estate brings. Contact us, the Lady of the Lake Team, to explore your investment property options in Montgomery County, TX. Contact us today to get started. Call 936.525.0095 or email at Katherine(at)lakeconroe(dotted)com