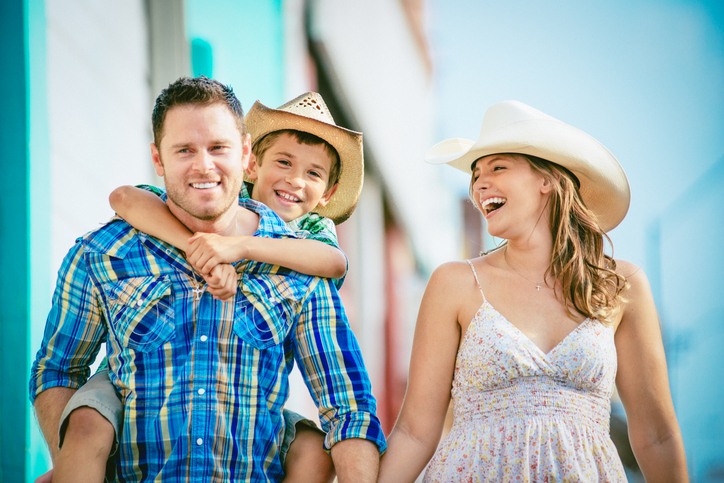 If you're up for a day of fun outside of the city of Houston, Conroe is the place to go. This city is home to gorgeous acres of forests, open spaces, and of course, the sparkling waters of Lake Conroe.
Go camping at Lake Conroe RV & Camping Resort
11720 Thousand Trl
Willis, TX 77318-4728
Open year round, this RV campground offers families an abundance of fun activities by Lake Conroe. They have a whole range of amenities to offer, including boat rentals, mini golf courses, scenic hiking trails, and basketball courts. You can even go deal some hands or play billiards in their game room, as well as relax in their in-house spa. With all there is to do here, you might never want to go back home!
Watch a play at the Owen Theatre
225 Metcalf Street
Conroe, TX 77301
Catch entertaining live plays by top-notch local talent in this 250-seater theatre. They have a variety of shows that feature comedy sketches, musicals, and children's shows. Get yourself a taste of the local culture and catch their shows whenever you can.
Get artsy at Kids Krafty Korner
905 West Lewis
Conroe, Texas 77301
Unleash your kids' creative side at Kids Krafty Korner – where everyone can become an artist. In this pottery studio, your kids can create and paint their own clay sculptures. Courses are open to all ages so if you feel the need to get artsy, you can join your kids here.
Go horseback riding at the North Houston State Park
17082 Lexington Drive
Conroe, TX 77385
Kids can learn to ride a horse in style at the North Houston State Park. This 40-acre park offers beginner and expert horseback-riding lessons for adults and children six-years-old and above. There is so much wide open space to explore while on horseback. This park also features a race track and an obstacle course.
Play around in 7 Acre Wood family fun park
Enjoy a host of fun-filled activities with your kids in this 7-acre farm-themed park. Here, your kids can get to know about farm animals up close in the petting zoo, run around in the playground, ride friendly ponies, and play a game or two of mini golf. They can also stop by the Western Play Town to become sheriffs for a day in a mini Old West town.
Looking for more things to do in and around Lake Conroe?
Conroe provides countless options for recreation. Our Lady of the Lake team of real estate professionals can help in showing you around. And if you feel that Lake Conroe is your best spot for getting a new home and settling down, give us a call at 936-525-0095. You can also send us an email via Katherine(at)LakeConroe(dotted)com.