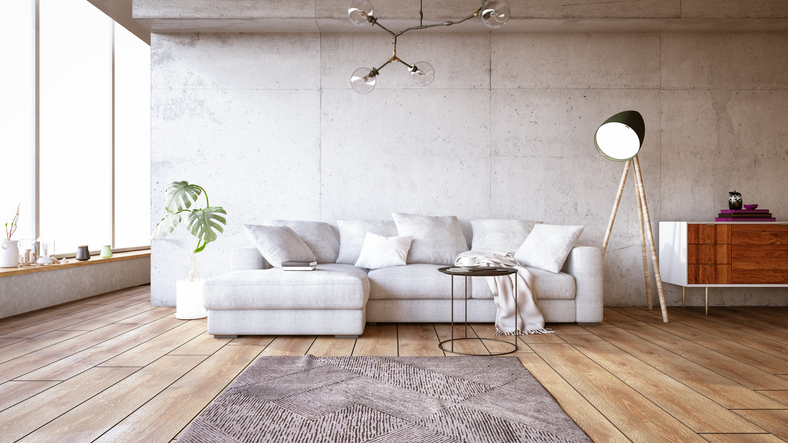 Minimalist styles are all the rage, but it can be tough to achieve minimalism without also making your living room feel stark and cold. This is especially true for homes with smaller living areas, so pay close attention if you want to make the most of your small space.
Follow these five tips to create a warm, welcoming living room while still achieving your goal of minimalism.
Stick to a neutral palette

Small spaces can easily be overwhelmed by bright colors and heavy accent pieces. Because of this, it is usually best to stick with a neutral color palette. Neutral colors like white, grey, and beige can create a warm, welcoming atmosphere without making the room seem crowded or overly busy.

If you are truly committed to a neutral color scheme, consider shelving your books with the pages facing outwards. This will help them blend in with the rest of the room's decor instead of punctuating the space with their brightly colored covers.

Instead of adding bright accent colors, consider using an accent texture instead. For example, you can place a wicker basket or a carved table next to your sofa. This change in texture can add depth to the room without breaking away from the minimalist color scheme. As an added bonus, a wicker basket can increase the storage space available in your living room.

Use plants for a splash of color

While neutral palettes are best, a couple of plants or some wooden accents can add a splash of color without making the room seem smaller than it really is. The greenery brought in by the plants will add a bright, airy feeling to any space. Place smaller plants on a shelf or a windowsill or, if space allows, slide a small tree into the corner next to the end table.

Add mirrors for a shimmering accent

While large, hanging wall art goes against the minimalist aesthetic, a starburst mirror can add a bit of sparkle without taking away from the room's other design elements. Mirrors can also make a small room feel larger, so this is a good option if your floor space is limited.

Purchase a sectional

Instead of traditional seating, consider purchasing an L-shaped, sectional style sofa for your living room. This can minimize your furniture's footprint while maximizing the room's available seating. You will have plenty of seating for your guests without cluttering up the room with several smaller sofas or chairs.

Light walls and dark furniture.

If a monochromatic color palette is too boring for you, consider pairing dark colored furniture with white or cream walls. This combination works best in medium or large rooms. In these spaces, a black and white color scheme is a great way to achieve a minimalist vibe without going overboard with neutral tones. To learn more ways you can decorate your home, browse our website and check out our other blog posts.