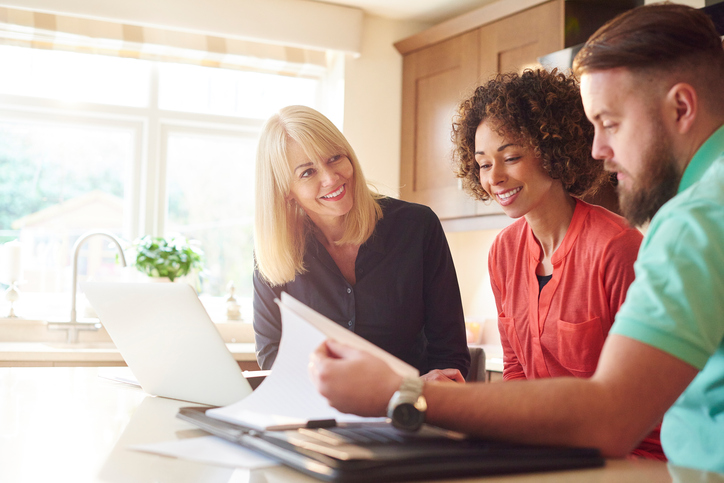 If you're thinking about buying your first home, there are countless new things you have to deal with which might be unfamiliar to you. That is why you need an experienced real estate agent at your side who will be able to guide you throughout the process.
While your agent should already know what to do, it also helps if you know a few things about the process yourself. Here are a few helpful things you should keep in mind if you want to have a smooth, stress-free home buying experience:
Set a budget and know what you can afford

One of the best ways for you to know how much you can afford is to get preapproved by your mortgage lender. Sure, you may be able to get a good estimate through some of the mortgage calculators you can find online, but a preapproval from a lender will not just help you zero in on an ideal property but allow you to quickly place an offer. This is a key step, especially if you're looking for a home in a tight housing market.

 

Don't get in touch with the listing agent

Home sellers usually have their own selling agent, just like you have your own. It's best to allow the two agents to negotiate amongst themselves – talking directly with the seller's agent may give off the impression that you don't completely trust your agent, which will put you at a disadvantage at the negotiating table. Remember that the listing agent's fiduciary responsibility is to their client, so any information you may mention in casual conversation could be passed on to the seller.  However, your buyer's agent is there to protect your interests.

Avoid setting a target on every house within a 100-mile radius

Don't waste your agent's and your own time by attempting to look at dozens of properties in your desired area. Instead, create a clear description of the type of home you want, and stick to it – this will help your agent find a better set of properties that best fit your requirements.

Keep a tight lid on information, especially when around other agents

If you're attending a showing or an open house, be cautious about divulging information, such as how many houses you've viewed, how much you can spend, or what your ideal price range is. Again, this will place you and your agent at a disadvantage during the negotiation period, which may ultimately prove to be a significant blow to your house hunt, especially if the perfect home is at stake.

Don't hesitate once you've found the right house

Each buyer experiences the home buying process differently. Some buyers go through multiple homes before they find the right one, while some find the ideal house within a few hours. Experienced Realtors know when you've found the right home. It might be hard for them to explain, but there are obvious signals, like body language, changes in your voice's pitch, thinking about where to place furniture, and others.

If a home is priced correctly and isn't affected by any bank involvement that could potentially slow down the process, it will be sold quickly. If your agent believes you've already found the right home, he or she will urge you to place an offer immediately, as it might be a lost opportunity for you if you decide to wait especially in a seller's market.