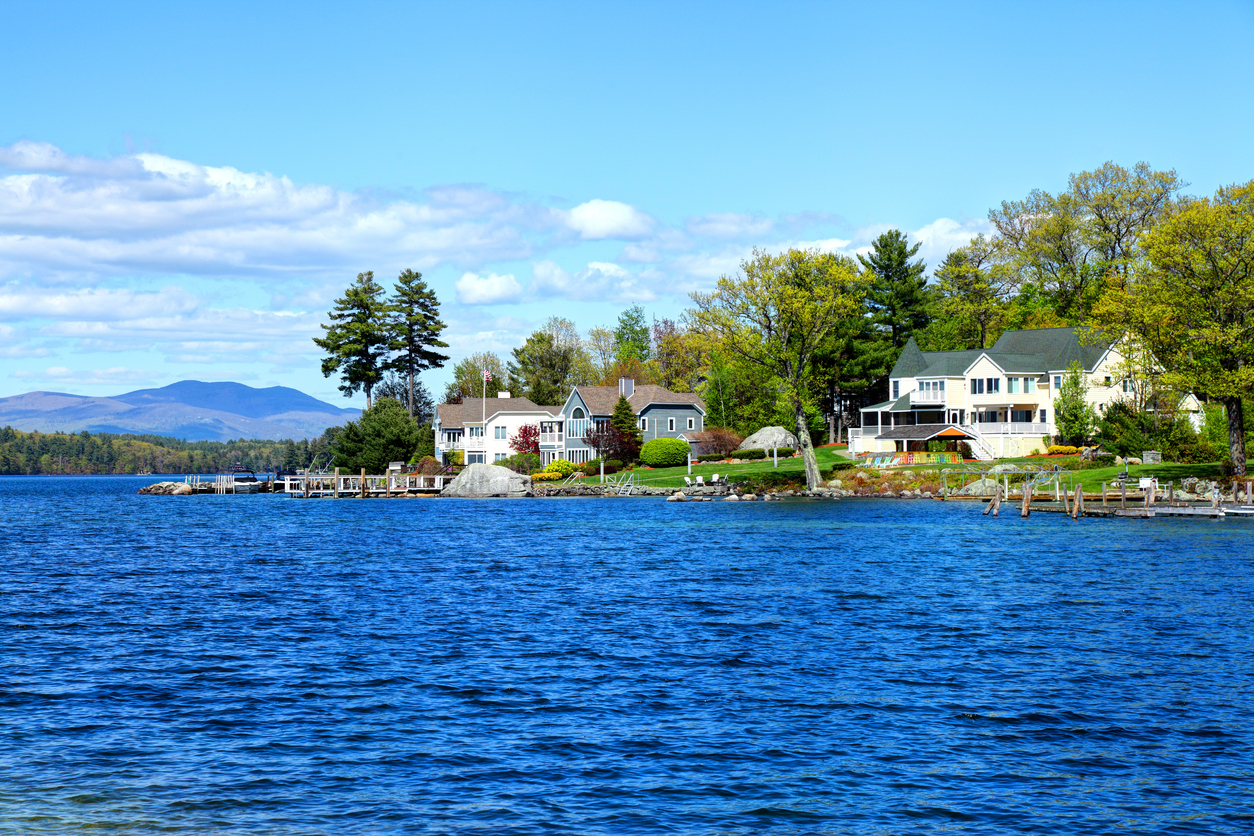 It's definitely a dream come true to wake up every day and gaze at the surrounding lake waters. There's a sense of peacefulness and relaxation that only a waterfront property can bring.
With the water only a few steps away from your door, you can easily go for a swim, cast your fishing line, or hop in your boat for a beautiful joyride. You can also enjoy the cool breeze that comes in from the lake, listen to the sounds of nature or just take in the gorgeous views.
It seems as if buying a lakefront property would be a no-brainer, given all these benefits. However, before you open that wallet of yours, here are 5 things to consider when looking at a potential lakefront property:
The whole property

The first thing you'll need to do is to inspect the entire lakefront property. There's a tendency to overlook some parts of the property when focusing only on the lake, which may develop into problems once you're actually living there.

During your visit to the property, make sure to check the following:
Lake water – Some lakes can be very murky and muddy, making it the least ideal place for swimming or possibly even viewing. Research water quality and lake integrity during different seasons and see if there are any known issues. You can call the local water authority, talk to neighbors or ask your Realtor. Does the lake have droughts? What's the procedure if it gets too full?  Invasive species of plants or fish?  Notice a lot of erosion where you might lose too much of your property over time?  Make sure the answers fit any particular needs you may have.
Privacy and proximity – Another thing you should check is how private the property is and how close it is to the water. If your house is too close to the lake, passing boaters could easily see into your home. Also, check if the lake is walkable and easily accessed.  Are you allowed to add fencing to your property?  How far out into the water are you able to build a pier, deck or boathouse?  Where is the closest boat ramp?
Molding issues – Since your home will be by a body of water, your lake house could be prone to mold or mildew. High moisture levels, the proper climate, heavily shaded areas and certain material can increase the opportunity for mold.  For a full inspection of your home, get a certificated house inspector and discuss any concerns you may have.

It's important for you to inspect your property and know everything you can about it. Although it is easy to make changes to a house, it is much harder to alter your location and surroundings.
The structure of the home
After checking the property, the next most important thing is to inspect the structure of the home. Ask about the usual weather conditions and typical lakefront issues so that you know what to expect and if your home can withstand it.
The local activities available
Living in a lakefront home brings endless activities. Find out what the usual activities are in your area and see if they appeal to you. The possible activities for a lakefront property are swimming, fishing, water skiing and boating. Some  lakes may not allow swimming or motor boats, so you'll want to find out if your favorite activity is permitted before making your purchase.  If you will use the property as a vacation home, you might want to check into local boat storage or recreation rental companies for jet skis, pontoon boats, etc. If you love to paint or take photographs, inquire about local classes or art leagues to meet other people who love the scenery as much as you do.  Find out if there are restaurants and other lakefront businesses with boat parking so you can plan outings entirely on the lake.
The upkeep and maintenance costs
Owning a lakefront home can come with additional costs. Since it's by the water, the extra moisture could eventually affect your home. If you have a pier or boathouse, you will need to make sure that they remain in good condition. To maintain the integrity of your home, you might want to invest in a dehumidifier and do routine checks throughout the house and any exterior wood.
A qualified real estate agent
It's important to work with a real estate agent who's an expert at lakefront properties. These agents specialize in waterfront properties and know the ins and outs of selling these kinds of homes in the area.  They can help answer questions you may not have thought of yet and point out issues to look for regarding lake living.
With the "Lady of the Lake" Team, we use our experience and knowledge to help you find your perfect lakefront property or whatever type of property you have in mind. Contact Katherine Maher at 936-525-0095 or email [email protected].  You can also look for available properties at www.lakeconroelady.com.