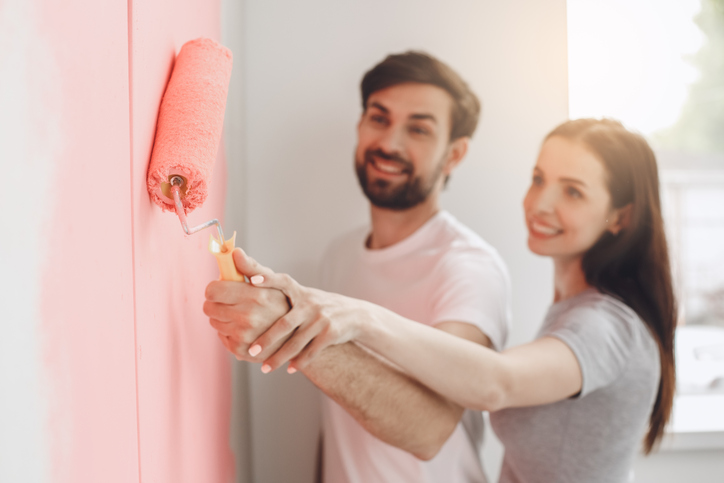 Are you searching for ways to improve your home's efficiency and functionality for every season? Here are a few DIY projects you may want to consider to help you prepare your home for any type of weather:
Winter
Reverse ceiling fan blades – If you have ceiling fans, make sure its blades rotate in a clockwise direction every time your heater is running. Just look for a tiny switch (which is usually located beside the light bulbs on most models). This will help pull the warm air that rises and circulate it throughout your home.

Inspect all of your windows – Move your hand around the edges of your windows and try to feel if there's any air seeping in. In case you discover any leaks, use some plastic to cover up the area to prevent cold air from entering.

Replace your furnace filters – Make sure to change your furnace filters at least once a month to ensure your furnace is running efficiently. Accumulated dirt and dust will clog up your furnace, which forces it to work harder.
Spring
Inspect roof shingles – Check your roof for any shingles which may have been lost or damaged during the winter. This will help you prepare your home for the summer as well, as the heat from the sun can further damage your roof shingles.

Put compacted soil in your yard – Fill low spots or areas next to your home's foundation with compacted soil. This will help protect your foundation from flooding and damage in case of spring rains, and also decreases the occurrence of water pools that can act as breeding grounds for insects.

Check outdoor faucets – Look for freeze damage on your outdoor hose faucet. Try to see if you can stop the flow just by blocking the opening with your thumb. If you manage to do so, it could mean the pipes inside your home have sustained damage.    
Summer
Prep your air conditioner – Disconnect your air conditioner unit from the power outlet before you clean it. Replace disposable filters or wash/vacuum if it's cleanable. Make sure the condensing unit is free of any accumulated dirt or debris. It may be worth it to have a company come out and professionally clean the unit once a year or every other year since a thorough cleaning involves removing the coil, but this will extend the life of your system and save you money in the long run.

Add more shade – Shut off all shades, blinds, or drapes during the hottest time of the day. You may also want to consider planting quick-growing trees or shrubs near your home months before the summer.

Ventilate your attic – Attics can reach temperatures of up to 140 degrees Fahrenheit when outside temperatures hit the 90s. Install an attic fan or add vents to prevent heat buildup.   
Fall
Create a mudroom – If your home does not have a dedicated mudroom, now might be the perfect time to consider making one. All you need to do is set an indoor/outdoor rug near the entryway to protect your floor. You can also place a coat rack, shoe rack, or storage bench for added convenience.

Clean your fireplace and chimney – Clean your fireplace, check if the flue is operating correctly, and see if the shields and doors are undamaged. Also consider having your chimney swept by a professional.
Add more light – Make sure your home's ready for the darker months ahead. Start by cleaning your windows to allow more natural light. Purchase new lamps to illuminate darker areas, and replace any incandescent light bulbs with energy-efficient ones.